flights
How to Find CHEAP Flights Online Using Matrix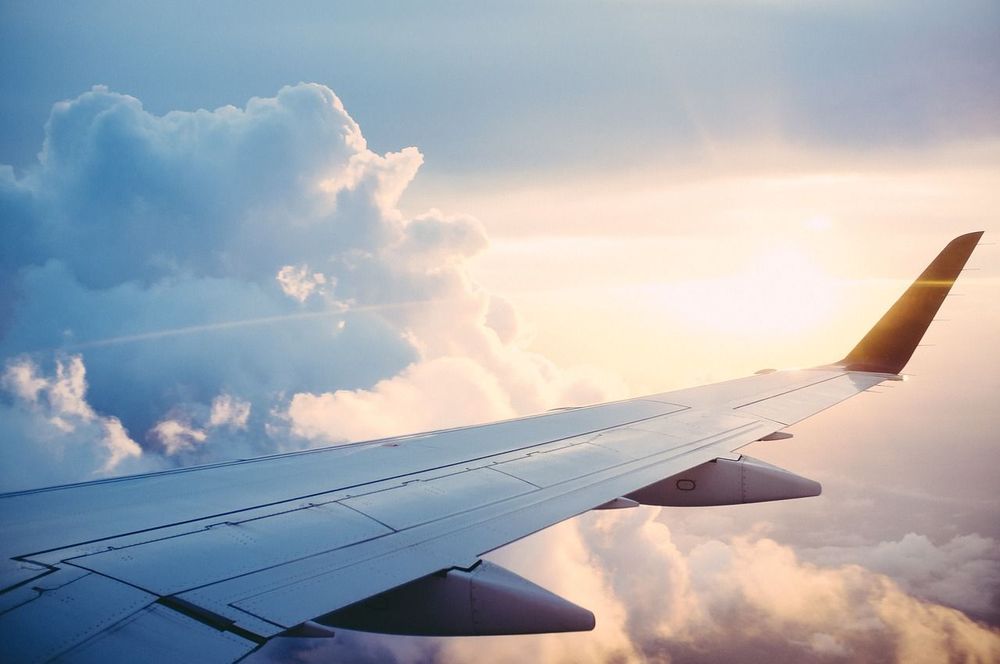 Even though flight prices are one of the very few things that are not affected by inflation, it can sometimes get really expensive to just randomly book a first ticket found through your favorite OTA (online travel agency) such as Orbitz, Expedia, and many others.
If you're the type of traveler that would spend money on hotels, fancy food, alcohol or anything else rather than a flight ticket, you should do some homework instead.
Undoubtedly the best (free) tool for searching available flights for the lowest prices is Google's Matrix. It offers many advanced features such as choosing multiple departure/arrival airports, searching for lowest fares in a specified month or doing multi-city itinerary with unlimited stops.
Let's say you live in a shit hole where I come from (Slovakia) and you want to make a nice 1-2 weeks round trip to Hong Kong in September. There's no chance you can fly anywhere outside of EU from Slovakia. Therefore, your best bet is to depart from any of the nearby airports in Budapest, Vienna or Prague.
Searching on OTA websites would take a noticeable amount of time because you would have to look up for every nearby airport separately.
Matrix allows you to select multiple airports which save you a lot of time.
So for our example select Budapest Ferenc Liszt Airport (BUD), Vienna International Airport (VIE) and Vaclav Havel Airport Prague (PRG) as your "Departing from" place. As a destination, you don't care what Hong Kong's airport you'll be arriving so let's just type in Hong Kong and do an auto-search do the work for you.
The Best Way to Get From the Budapest Train Station to Budapest Airport
You want to look for the lowest price possible in the month of September so tick "See calendar of lowest fares", click on a date in the "Departing" part and select September 1st. The length of stay is 7-14 nights in your case and select your home currency as well, so you don't get confused by automatically used currency based on your first department airport.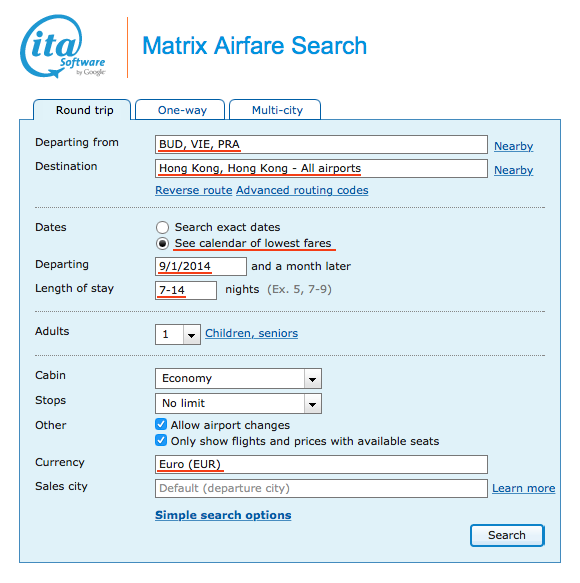 In this particular case, the search engine found the lowest fare of 457 euros on September 18th, 30th, and October 1st. Hovering over the price will give you an idea of the trip length for the specified price. Let's go with 13 nights on September 18th.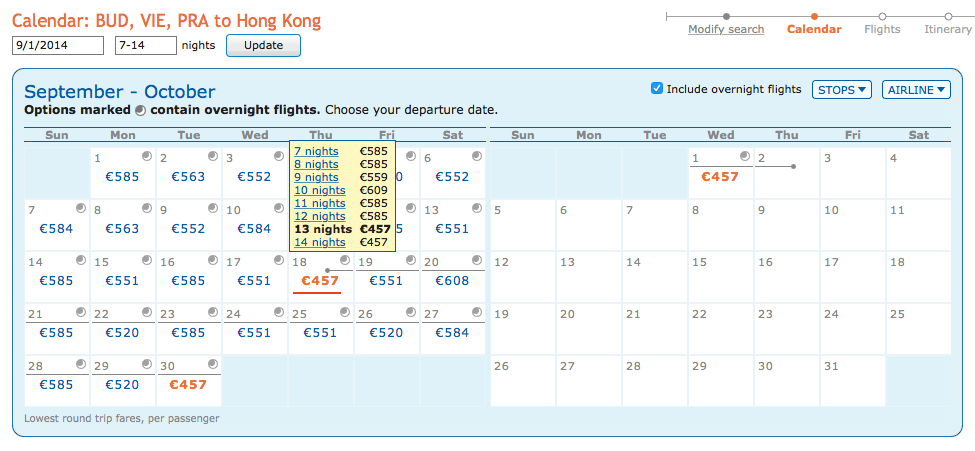 In the next step, a brief list of flights shows up. You can order the list by many attributes with price, duration and possibly an airline being probably the most needed ones in your case. Hovering over a flight gives you an option to view a detailed itinerary in the upper right corner.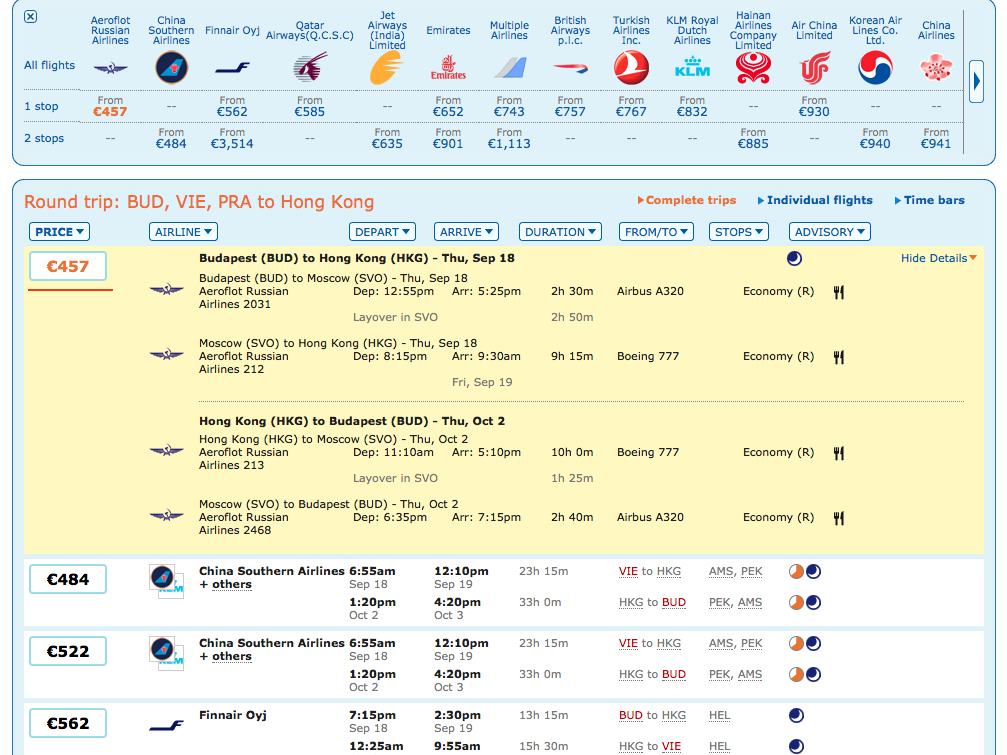 If you're okay with departure, arrival and possible layover times click the price, and you'll see your detailed itinerary with the final price broken down to fares and all taxes.
BEWARE: You can't book the flight using Matrix
There's a "Fare construction" string at the end of the table which helps a lot if you plan on booking with an offline travel agency. This is recommended especially if you happen to stumble upon a trustworthy agent that can save you some money.
Otherwise, look for the specified flight on OTA websites and book the ticket through the least expensive one. Sometimes it's next to impossible to find exact flights especially if you go for a multi-city option instead of a round trip.
In the next article, I'll share some tricks with you on how to book such flights.
TIP: doing lot of searches on OTA websites may raise ticket fares, so be sure to delete your browser's cookies from time to time.
Found this valuable?
Please consider supporting us. Thank you!
Support us