travel
The Best Way to Get From the Budapest Train Station to Budapest Airport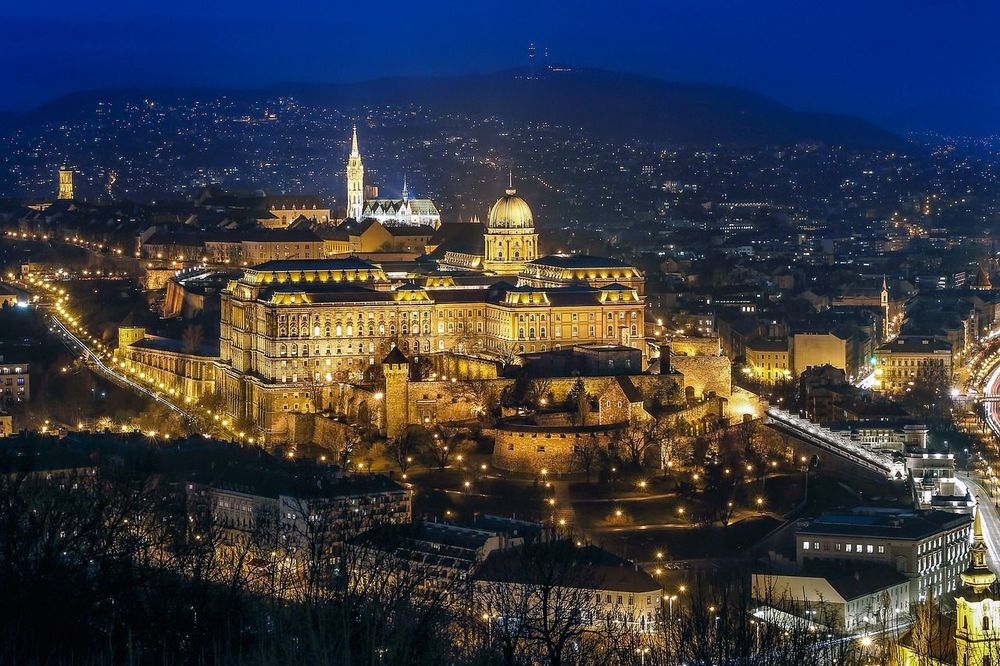 If you are from Slovakia or nearby countries the chances are your flight departs from Budapest.
No problem if you know the exact way to the Liszt Ferenc Airport, but if you are a first timer as I was, you'll most likely find out that transportation from Keleti train station (called "Keleti Palyaudvar" in Hungarian) to the airport isn't convenient at all.
In other words, it sucks.
Of course, you can always take a taxi, but it will most likely cost you a fortune as the airport is far away from Budapest city center where the train station is located. A taxi wasn't an option for me as I only wanted to pay with my card so I don't have to pay any fees for an ATM withdrawal and carry around tons of useless forints. I heard there is a shuttle bus going from virtually any place in Budapest for reasonable prices, but as far as I know, you have to make a reservation in advance and you can't tell how long it will take to the airport as it all depends on a destination of other travelers. This wasn't an option for me as well so I will only concentrate on public transportation here which is exactly what I've used.
After getting off the train go straight down the stairs until you get to a ticket office on your right. Nice guy having a useless job will print a queue ticket for you. Queues are not that long but it takes a hell of a lot of time to get to a cashier. When you get there ask for a "transfer ticket".
It's a single transfer journey and costs 530 HUF. I only found out about the ticket on my way back home, so I first bought two single journey tickets which were over 600 HUF - not a big deal. The nice thing is you can pay with your card. I used VISA so I'm not sure about other types that always give me headaches while being abroad.
There are basically two major ways to choose from, which both require using subway and bus as well.
Option 1: M4 green line to M3 blue line
This option is faster and slightly more convenient way of the two, which is fairly new and not well documented yet as the subway line was opened only days before my flight from Budapest. Having bought the ticket go past the ticket office to the right until you reach escalators.
Don't worry, the area around the office has visible signs to both of the subway stations so you'll get lost only if you're retarded. If you're not familiar with this type of subway be sure to mark your ticket right in front of the escalator.
There are not any tourniquets so the ticket machines are easy to overlook which is what exactly has happened to me. I had to get off the station at my transfer to mark the ticket.
The last thing I wanted was to get into an argument with a ticket inspection guy in a foreign country that hates Slovak people.
Going down the escalator brings you to an M4 subway station. You need to look for a platform on the right which directs to "Kelenfoldi palyaudvar". Get off the train after a couple of minutes at "Kalvin ter" which is a transfer station to an M3 blue line.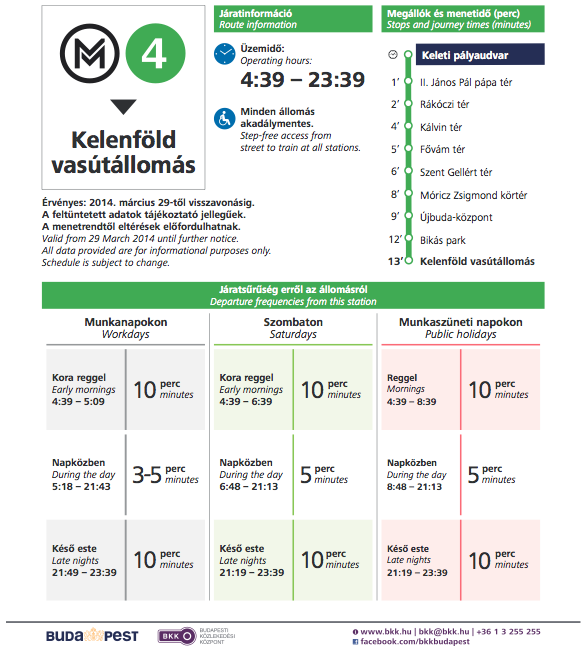 Option 2: M2 red line to M3 blue line
This was the original way before the green line was opened.
I think it's not a good idea to go for it as it takes longer and the transfer station from what I've heard is huge so you might kill a lot of time. But if you'd still wanna go for it just go straight ahead from the ticket office until you get to an M2 red line. "Deli palyudvar" is the direction you want to be heading.
Get off the train at "Deak Ferenc ter" and transfer to the M3 line.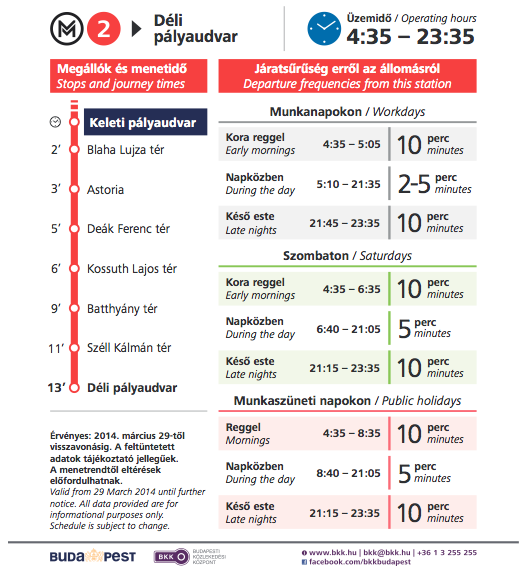 M3 line to a bus stop
When you get to the M3 line look for a direction to "Kobanya-Kispest" which is also your end station. You don't have to mark your ticket again as you've never left the subway system.
The journey takes about 15 minutes of pain in the ass in the oldest train you've ever seen. I can imagine having my balls all sweaty in summer.
Anyway, after you get to the station just follow the crowd as there is only one way out.
Passing through a pedestrian overpass will get you right in front of a shopping center. Turn right and go down the stairs and you'll probably already see a bus number 200E to the airport.
If a bus is not there just wait for a while as it departs every 10 minutes.
Mark the other side of the ticket and prepare for a long ride.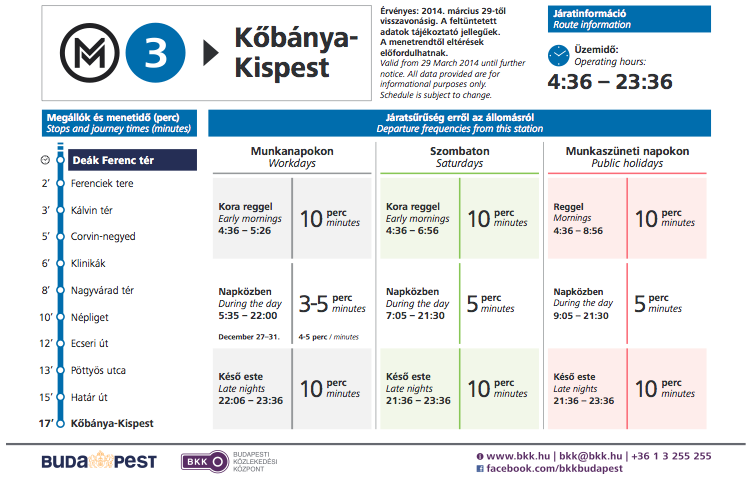 On your way back home from the Budapest Airport buy the ticket at the information center which is basically small ticket booth. They also accept cards.
The departure bus stop is only 10 meters ahead of the arrival one but the bus area is not big so you can easily find it.
This whole journey (using M4 line) takes about 1 hour and can cause you some troubles if your train to the Keleti station is late which is almost always the case. It has also happened to me and I was little worried that I will not be able to catch the flight, but I managed to get there in time somehow.
Anyway, having an hour (or two) in addition is always a good idea.
Do you know about any other public transport options either cheaper or faster?
Found this valuable?
Please consider supporting us. Thank you!
Support us