flights
How to Book ITA Matrix Flights Online Using Hipmunk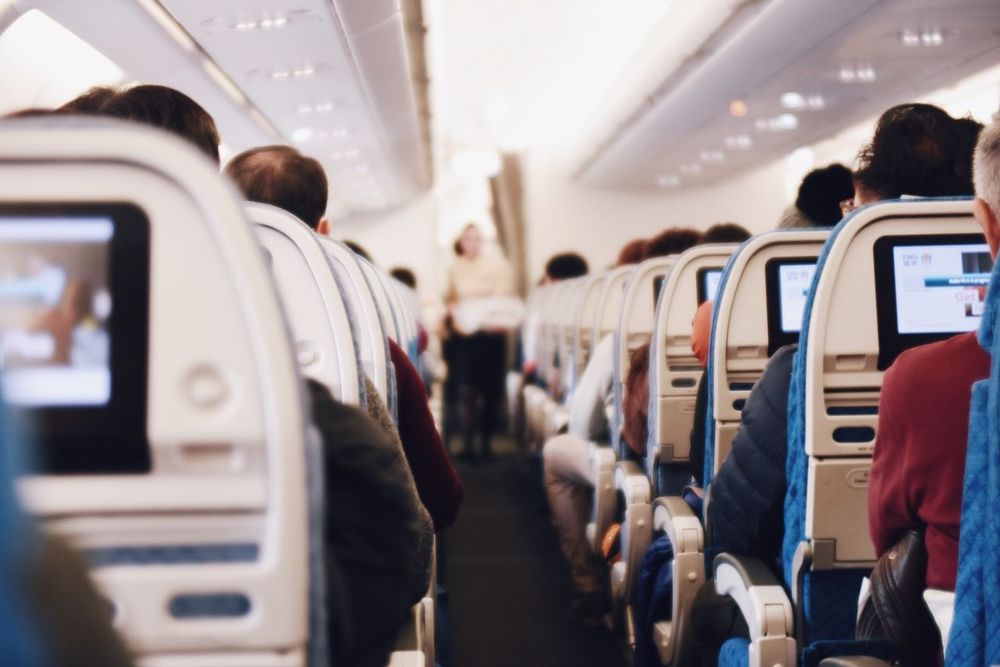 If you've found your cheap flight using Google's Matrix ITA search, chances are you will not be able to find and book your itinerary easily on any standard OTA (online travel agency) such as Kayak.
It's even trickier when the itinerary is more complex. For example, if you plan an open jaw trip departing from another city that you've first arrived to.
However, there's a search engine that lets you find your itinerary no matter how complicated it is.
Hipmunk looks for your flights and then lists all websites where you can book your tickets. Let's say you'd like to make a nice three months trip to China. I'll use the following itinerary for $658.20 as an example: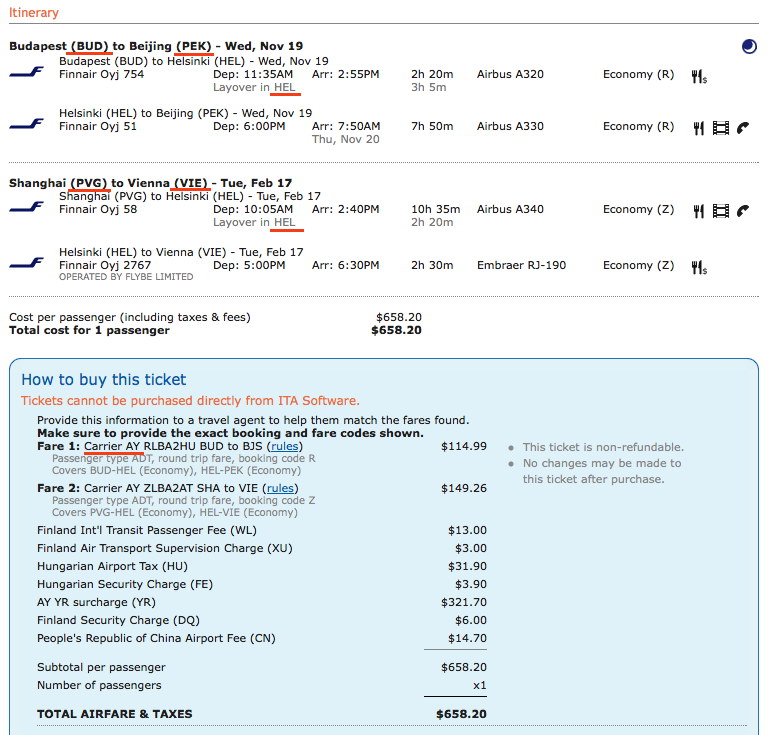 You're going to depart from Budapest with a layover in Helsinki and arriving in Beijing. Obviously, you don't intend to spend so much time in Beijing itself so you'll depart from Shanghai on your journey back home arriving in Vienna this time.
The first thing you need to take note of is airport codes used in our itinerary: BUD, HEL, PEK, PVG, VIE. If Matrix doesn't provide you with an official IATA code of the airline (which I think it always does), you need to look for it yourself on their website. In our case, IATA code for Finnair is "AY".
Having all the information head over to Hipmunk search and switch to a "Multi-city" option. To look for Finnair flight number 754 from Budapest with the transfer in Helsinki to flight number 51, just fill in the following string to the "FROM" field:
BUD::AY754 HEL AY51
Don't worry I'll break it down for you:
BUD::AY754 - Departing from Budapest Airport (BUD) on Finnair flight number 754 (AY754). Don't forget double colons between the airport and the flight so Hipmunk looks for the exact journey.
HEL AY51 - Transfer in Helsinki (HEL) for Finnair flight number 51 (AY51). Please notice the space between airport and flight number.
The "TO" field is so much easier to fill in as you only need to input your arrival airport which in our case is Beijing (PEK).
To look for the return flight do the same as for the ongoing one. You'll want to tell Hipmunk to find Finnair flight no. 58 departing from Shanghai with a transfer in Helsinki for another Finnair flight number 2767 arriving in Vienna this time. Your "FROM" field will look like this then:
PVG::AY58 HEL AY2767
Again, your "TO" field is just your final destination - Vienna (VIE). To finish the search, all you need to do is put the exact dates into third inputs and hit "Search".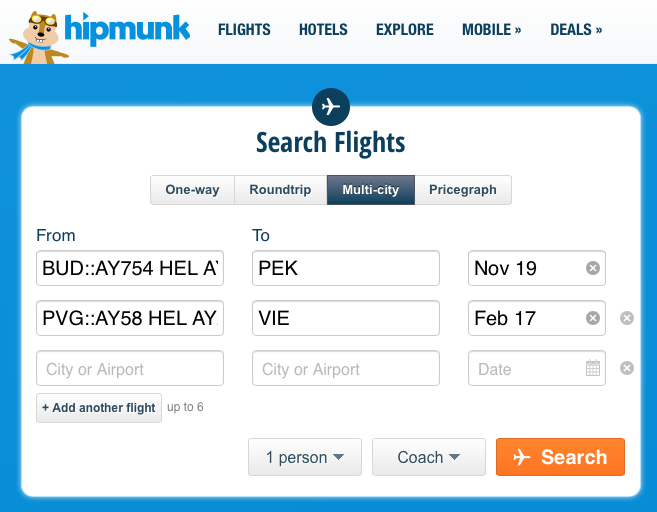 As you can see Hipmunk did a pretty good job at finding the same flight Matrix did, only less than $1 more expensive for just $659. When you do the same search at let's say kayak's website, you will be very surprised to find the same flight for $902. Saving almost $250 sounds good, right?

Hipmunk, however, does have its flaws sometimes. For example in our particular case when you click the "book" button, it takes you to a Priceline booking with a different flight and a price tag of $901.10. If this ever happens, just do the search again but this time directly on the OTA's website that Hipmunk has suggested. You should be able to find the right flight at the right price.
I also had another issue when I tried to book a ticket to Taiwan recently.
Hipmunk was the only English search engine that was able to find my flights, but they only offered me a business class.
It was, of course, way more expensive than my current tickets which cost me only 450 euros via Slovak search engine.
All in all, I'd strongly suggest looking for tickets at Hipmunk first as it's much convenient to look for exact itinerary found by Matrix. If it fails for you, you can always use your standard way of booking tickets on another OTA websites or via your travel agent as a last resort.
Found this valuable?
Please consider supporting us. Thank you!
Support us