taiwan
10 Fun Things to Do and See in Kaohsiung You Can't Find in Any Tourist Guides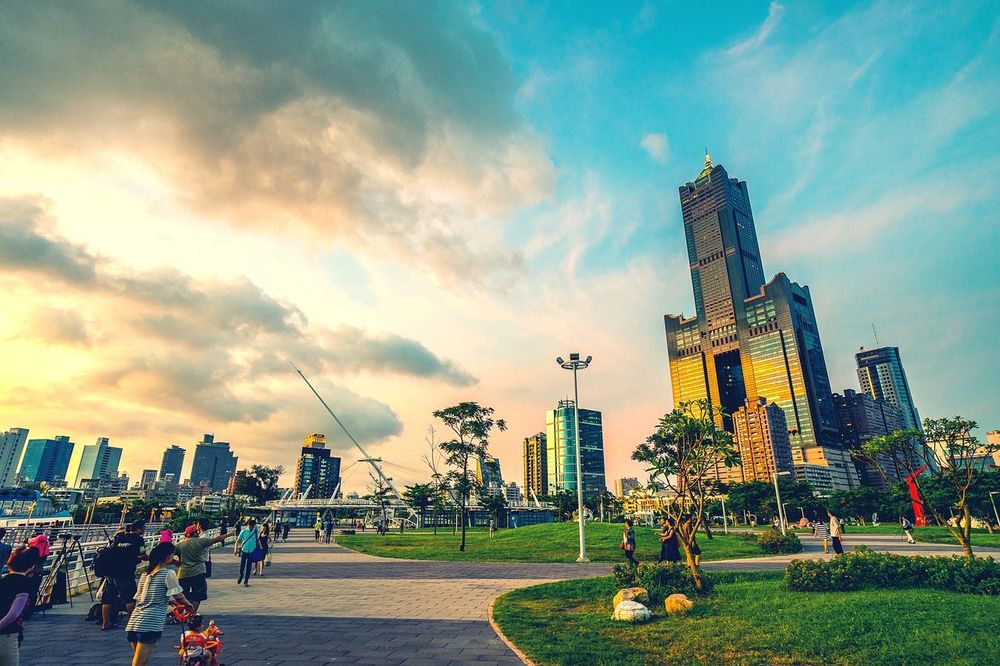 Kaohsiung isn't a number one choice for foreign tourists because reading a tourist guide you'll get an impression there isn't anything to do here.
I also thought the same way before, but nothing could further from the truth.
If you stay here for a longer period, you'll start discovering everything the city has to offer.
1. Ride a Scooter
Kaohsiung's public transportation isn't as convenient as Taipei's. There are only 2 MRT (subway) lines and irregular buses with no English signs. It makes traveling in and around the city quite problematic.
That's where scooters come in handy. Almost every local rides one and you should too. Sure it seems scary, crazy and dangerous at first (and it is), but after you blend with traffic, it's also a lot of fun. Suddenly, you have a whole new world of options to explore in Kaohsiung.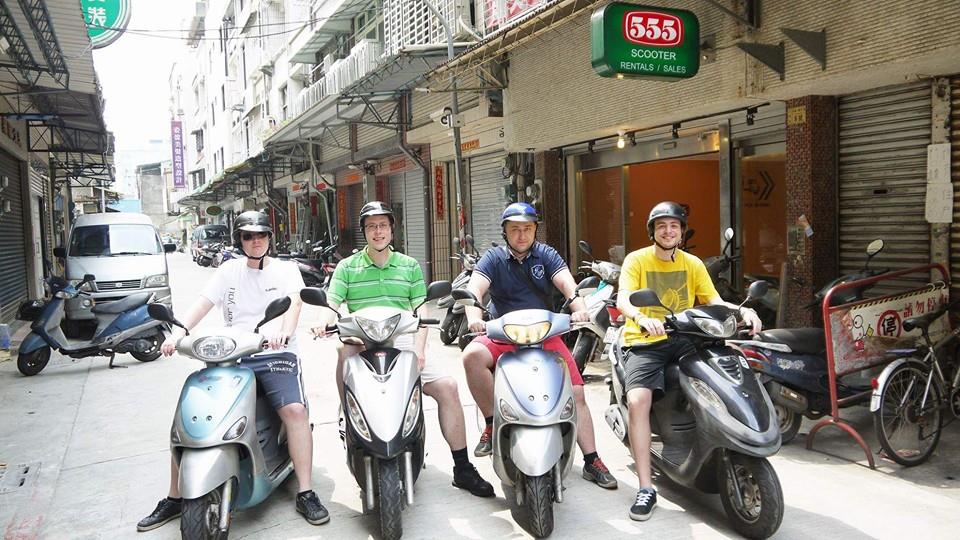 But before you hop on the scooter make sure you follow these rules:
Forget everything you learned about driving/riding back home (especially if you're from a Western world).
Ride like an asshole, but be aware of your surrounding. In other words, blend with locals but maintain some healthy level of sanity.
ALWAYS check your mirrors before changing the speed or direction. Better be checking it regularly every 10-30 seconds depending on the traffic. It will increase your chances of making it into next day.
NEVER speed off at an intersection on a green light. There's always some idiot running a red light coming from the other road. Let Taiwanese people go first and if they don't get hit from the side, it's safe to follow them. Apparently, there are many Darwin Award nominees that will speed off before the light even turns green.
If you ever need to run a red light (which you will most of the time) make sure nothing is coming from the crossing road. See the above point.
Don't drink and drive. It doesn't need an explanation.
NEVER ride anywhere near parked cars and if you do, expect doors being suddenly open at any time. 2-wheels riders are invisible, and the amount of douchery coming from parked car drivers is unbelievable.
Most importantly, enjoy yourself!
Hopefully, I didn't scare you off. Despite Taiwanese roads being full of idiots, it's possible to survive without any accident. The reward of being able to go anywhere is priceless.
If you decide to rent a scooter, I'd suggest you use my friends from 555. They offer good prices, and their scooters are regularly checked. You need to have an international drivers license, though.
If you don't, just let me know, and I'll give you a contact on a guy who doesn't care about licenses.
2. Make new Friends at Couchsurfing Meetup
If you love meeting new people and sharing your travel stories, Couchsurfing meetup is the right place to be. We are a group of around 20-30 friendly foreigners and locals alike that meet up regularly. The event takes place at Central Park every Wednesday starting from around 9 PM.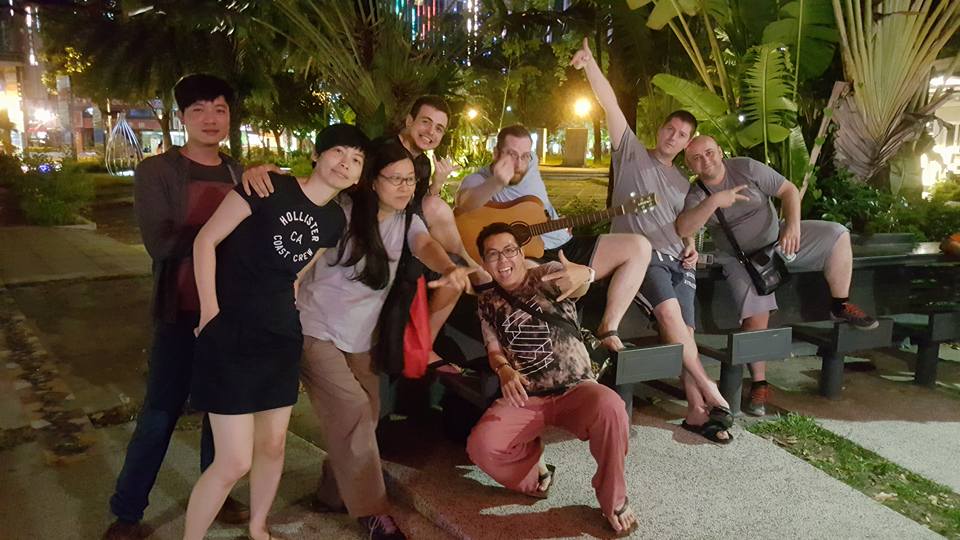 We are located right next to J-Cafe under a huge white roof. Just stop by and say hi.
3. Language Exchange
Another meet up of foreigners and locals for practicing English, Chinese and more. It's held at a local Taiwanese restaurant called Yoko (洋子) every Saturday starting at 4 PM.
It's divided in 2 events of which the first one is aimed at a randomly selected language. After an hour, it's a mixed language event without any particular topic.
If you're like me, and you don't give the slightest fuck about foreign languages, it's still a very good place to make new friends. If you're new to Kaohsiung, don't miss out on this opportunity.
4. Hang out at a Beach
Having a beach in the city is always a lot of fun. Having 4 of them is absolutely amazing. Though the sand isn't anywhere near being white, the water is clean and warm 9 out of 12 months.
Cijin Beach
Cijin has the longest and the most swimming-friendly beach in Kaohsiung. It lies on the Cijin Island and the easiest way to get there is by taking a ferry from Gushan Pier.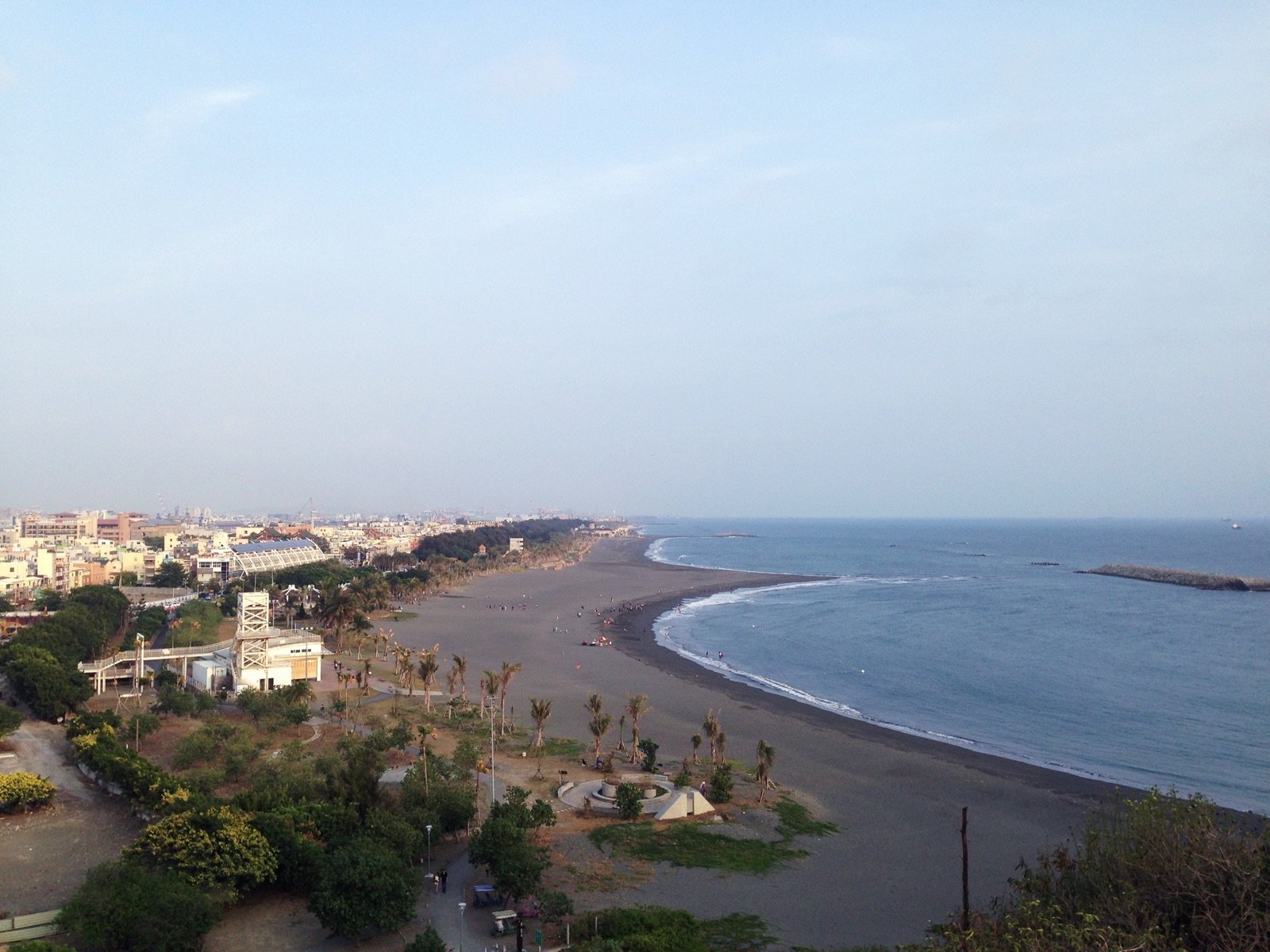 Shizhiwan Beach
This beach is located in the university area thus is full of young people. It offers a nice view of Cijin Lighthouse from one side, Monkey Mountain from the other side and amazing sunsets with cargo ships right in the middle.
Swimming at this beach is prohibited (during the day), but it's still worth the visit.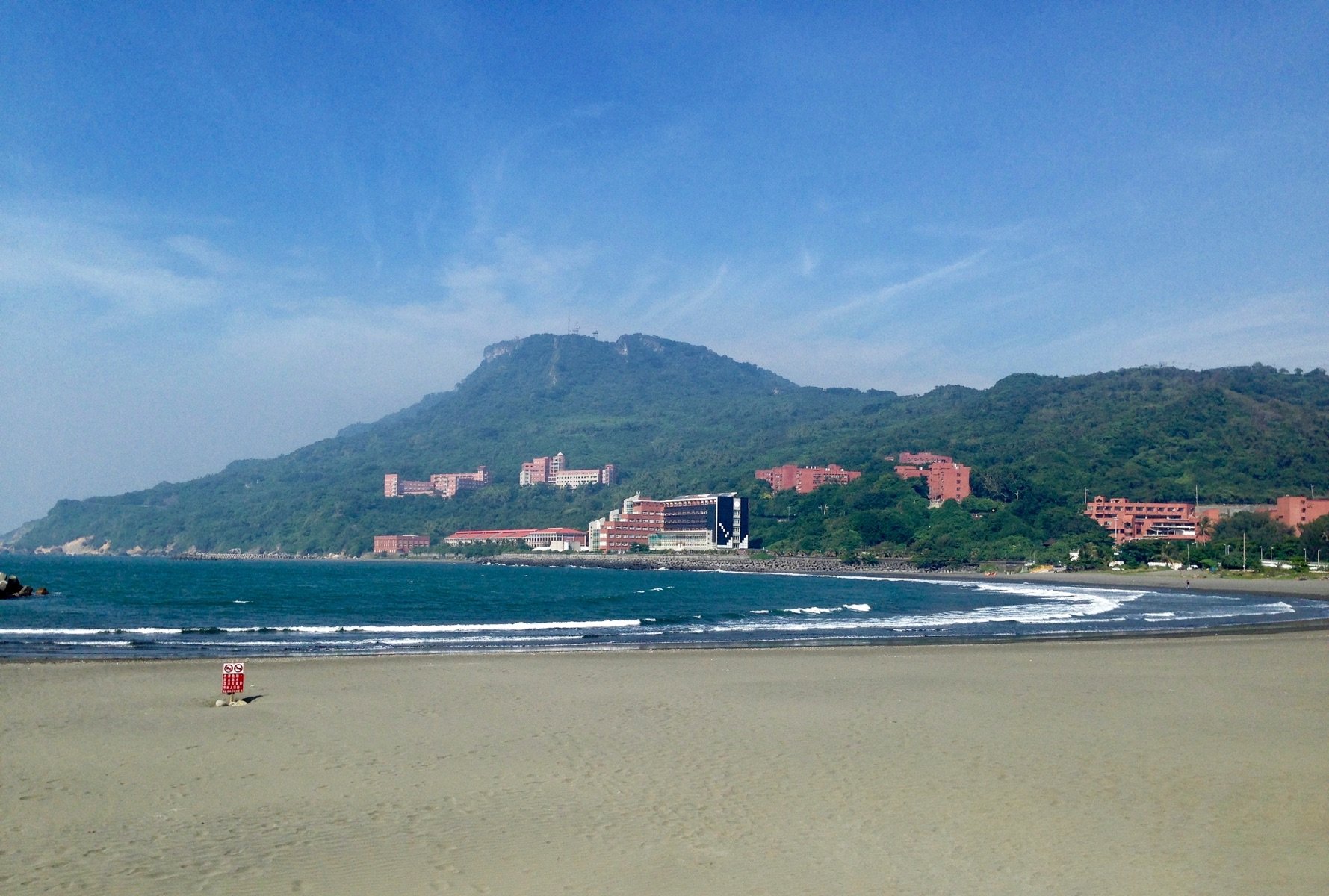 It's kind of tricky to get there though (google maps doesn't allow me to share the exact location).
As soon as you get on the Lianhai Rd keep going straight until the second university gate. Turn right just before the gate and keep going the same road. After 50 meters it turns right at the intersection (with a hotel on your right), but you need to keep going straight to the parking lot. Pass it until you see stairs above the wall. That's the entrance to the beach.
"Secret" Beach
Not exactly secret as many locals and foreigners know about it. It's my favorite beach for swimming. Though it's strictly prohibited, there isn't any safeguard to kick you out of the water unlike the beach above.
During the day, it's used by newlyweds for taking pictures, but during the night, it changes to a hangout spot for foreigners (and a few locals). A bonfire, lot of alcohol, some people playing guitar and others doing things that shouldn't be mentioned.
It's a good place to meet new people and have fun outside of loud bars.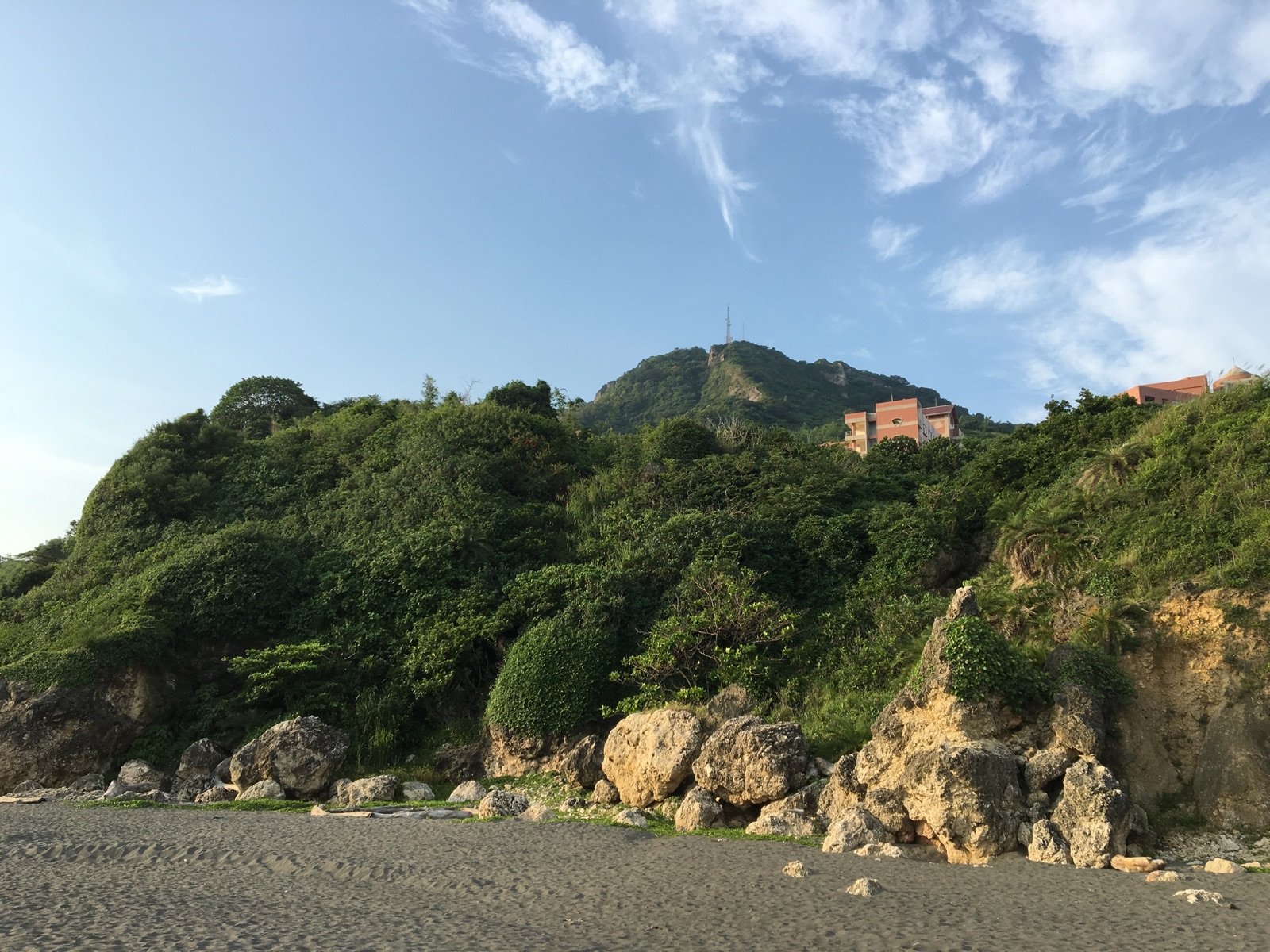 Here's the location. Just go up the "Chaishan Ave" and after you pass a big parking lot filled up with scooters (it's mostly empty during the night) on your left, continue straight for 50 more meters. There's a fence on your right and a small path to the woods behind the fence. Just walk down the stairs and you should be at the beach in less than 5 minutes.
Beware of dogs, monkeys, and snakes. They won't attack you, just don't be surprised when they show up.
Secret Secret Beach
This is the real secret beach that most people don't know about. There are very few fishermen near the beach during the day, a few hipsters taking pics of the sunset from the cliff above and us having a party (every once in a while) at night.
As you may have guessed you need to climb down the cliff with a rope. It's not difficult, but I would advise you to get some proper shoes. It's very easy to hurt yourself.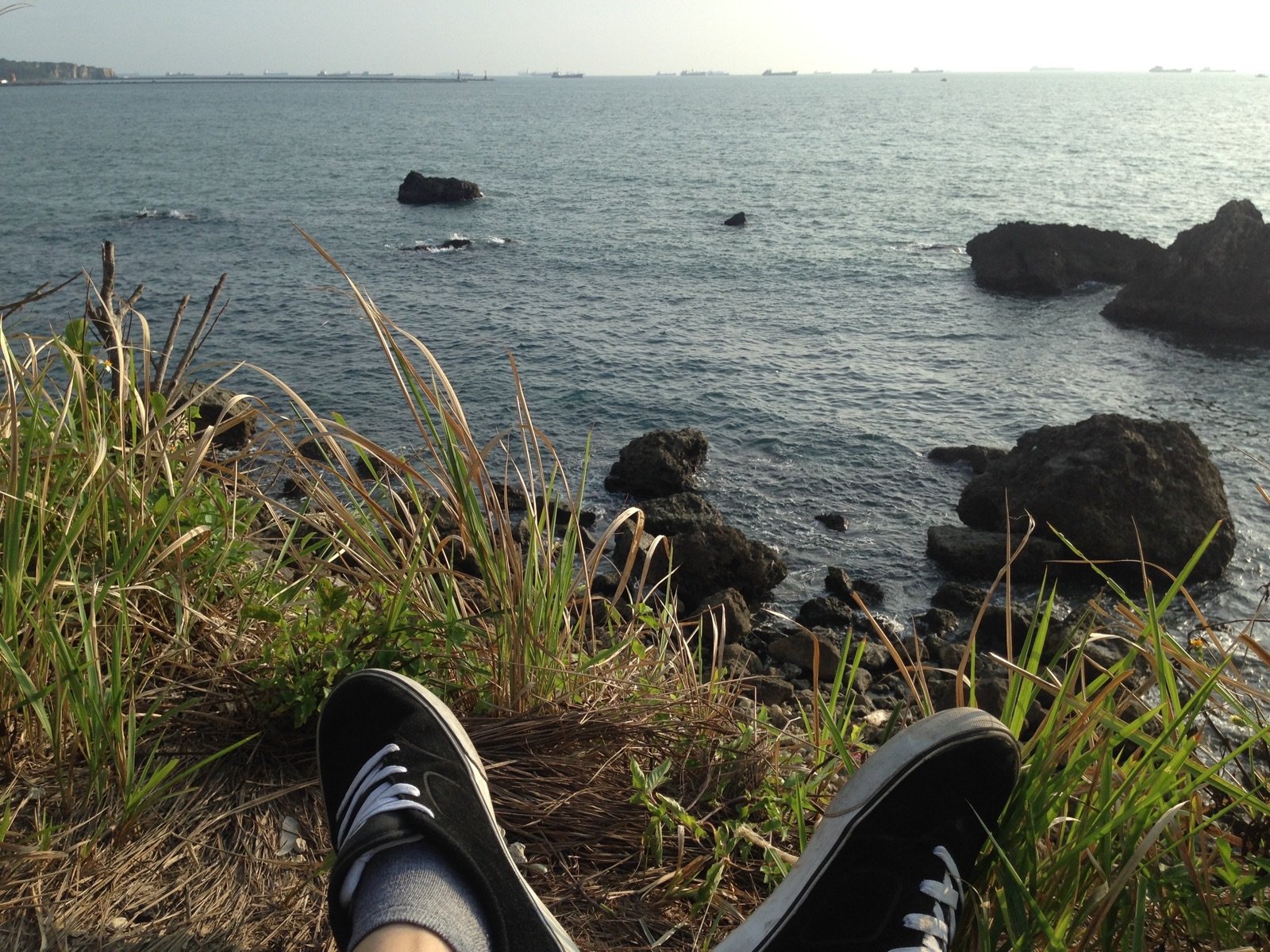 Since it's the real secret beach and I want to keep it that way, I won't include the location. If you ever visit Kaohsiung, just contact me, and I'll let you know if there's anything going on there.
5. The Love River (Drinking Bench)
The Love River is a beautiful and very interesting place worth a visit. There are a lot of walking/cycling paths along the river on both shores, many hang out spots, some "bars" and coffee shops and some events held by the city.
However, during the night, it turns into a drinking place full of foreigners and very few locals. They sit on the bench (hence the name) overlooking the river and drink until late morning.
Two convenience stores are just across the street, so you don't need to stock up with alcohol in advance.
6. Rooftop Views
Kaohsiung has a reasonable amount of tall buildings with some amazing views from the top. No matter if you stay in a hotel, hostel or an apartment building with Airbnb, the chances are your roof is freely accessible.
It's a great opportunity to take some pictures or just hang around enjoying the views.
Here are just a few examples of rooftops you may go to:
Kaohsiung Main Public Library - it has a garden on top with some amazing views of Tuntex Sky Tower, Kaohsiung's Harbor, Dream Mall Ferris Wheel, etc. Here's the location.
Tuntex Sky Tower (85 Tower) - it's possible to take numerous elevators and stairs for the last few floors to get on the rooftop of the highest building in Kaohsiung. Make sure you have something to put between the doorframe and the door because it's impossible to open it from the outside. The building is located right next to the library.
7. Swim in Waterfalls
I know, Pingtung is not exactly part of Kaohsiung. But it's only 60 minutes scooter ride (once you get off the city) to see some of the best waterfalls nearby.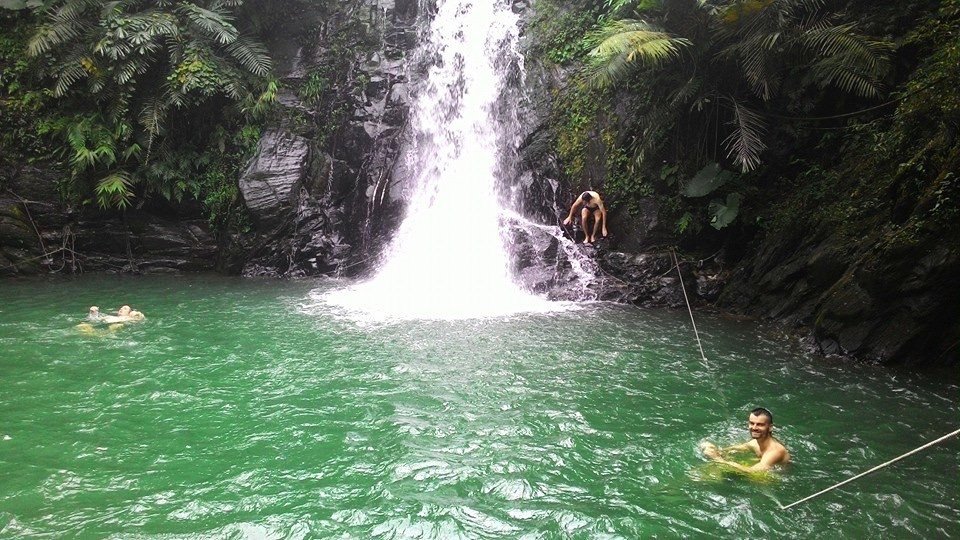 I'm especially a big fan of Liangshan Waterfalls that sit on the edge of central mountains. They have natural pools for swimming. The water gets deep though so be careful if you can't swim.
8. Eat Yummy Food at Local Night Markets
With a big emphasis on the word "local". I'd strongly encourage you not to go to tourist traps such as Liouhe Night Market. It's full of (Chinese) tourists, it's overpriced, and the food doesn't taste that good.
Instead, go to Ruifeng market in Gushan District, or Lingya market in Lingya District. They have a fair amount of cheap local dishes, snacks, and drinks and are mostly visited by locals.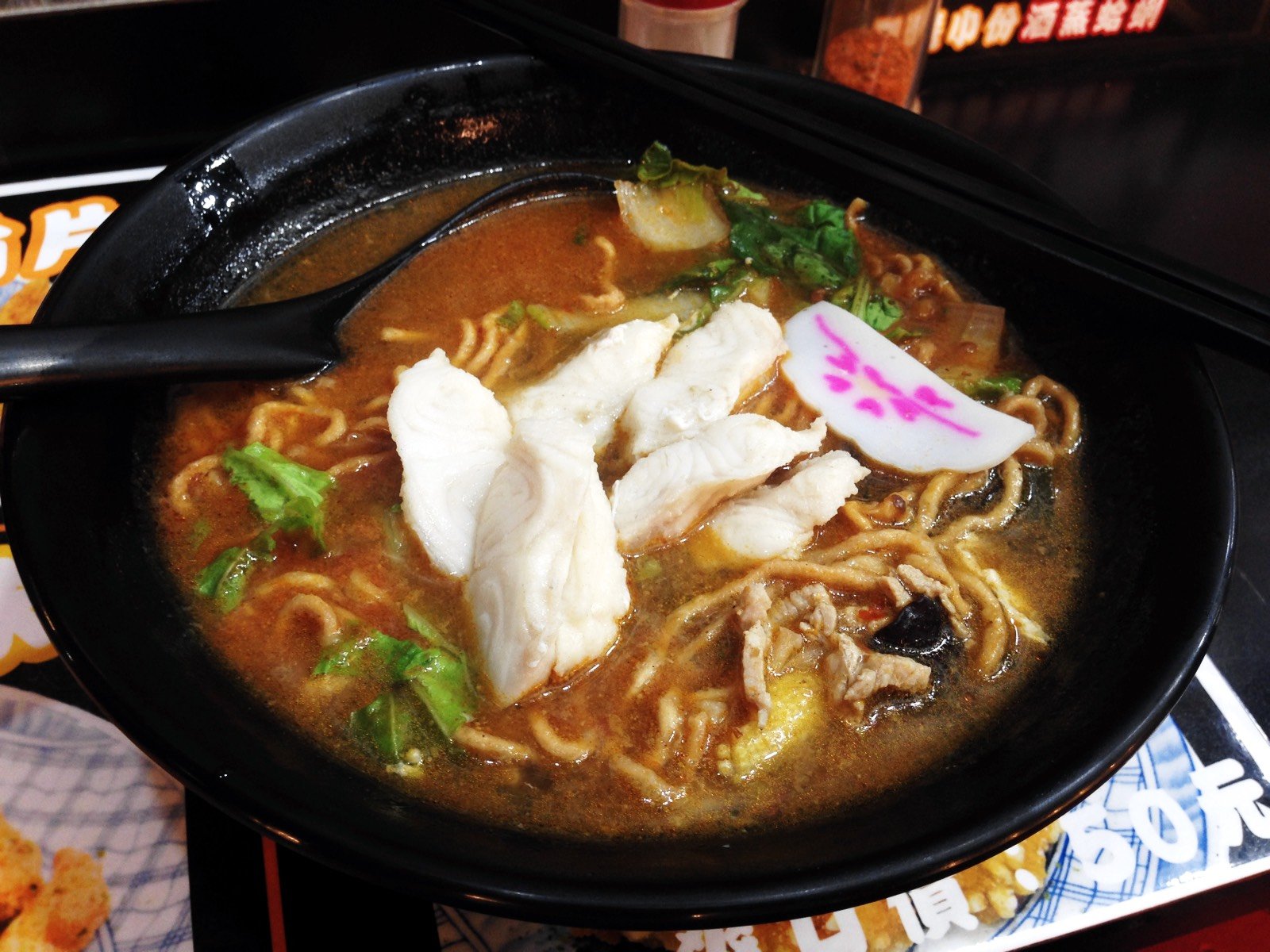 9. Sing With Friends at a KTV Bar
KTV means karaoke (I hope I don't have to explain what "karaoke" is). Taiwanese usually hang out at these bars on Saturday or after a wedding.
They sing, get drunk and sometimes have a happy ending with often quite beautiful girls that serve them beer and food. However, most of KTV bars don't offer sexual services, because it's illegal.
If you're looking for more sexual fun, a talking bar is a place to go. I've never been there, though, I promise!
10. Eat Seafood on Cijin Island
Sure, this is on top of a list of any tourist guide, but I've found a hidden gem that is off the island's tourist area. It's a buffet-style restaurant with wide (and I really mean it) variety of fresh seafood dishes. You will most likely never find any tourist there so be prepared for stares.
The ordering is little tricky. You need to buy NT$100 worth of coupons from a cashier which you will then use to pay for your dish. Just grab what you like from the counter and pay with coupons to a guy sitting close to it. Enjoy!
Where to stay in Kaohsiung
Are you traveling to Kaohsiung in the near future? If you haven't booked your hotel or hostel yet, now it's the right time.
Check out my favorite site that I use to find and book the cheapest accommodation in Kaohsiung.
Found this valuable?
Please consider supporting us. Thank you!
Support us