free
Fuck Taxi, Use Uber... and Get a FREE Ride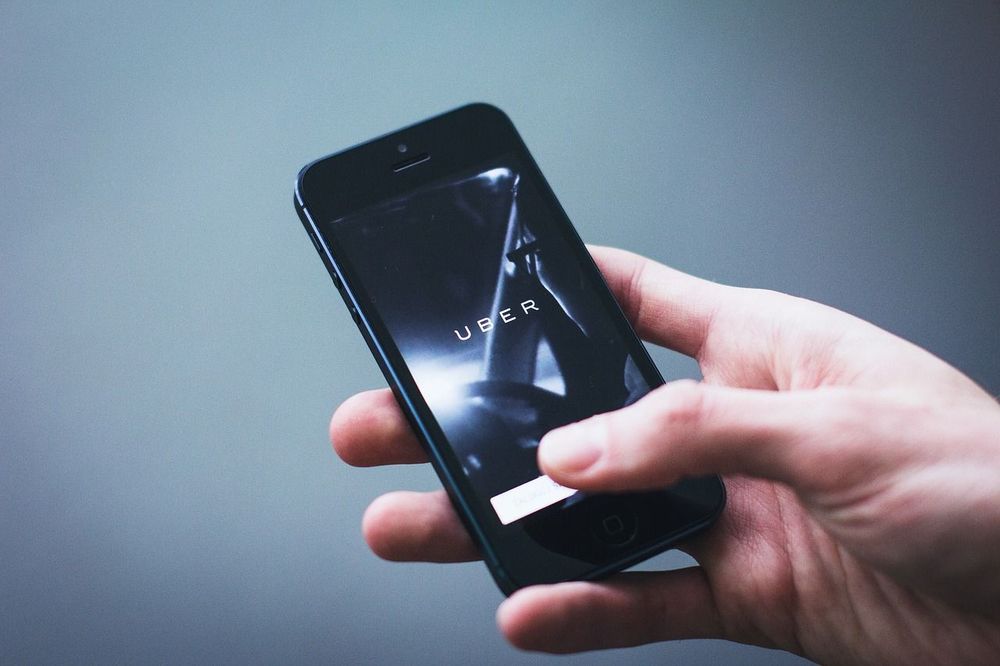 It's no secret I hate over-regulated services and taxi is just that. Regulations introduce all sorts of problems.
Ranging from very high consumer prices to not very pleasant service. It's too costly to enter the market thus there isn't enough competition to keep taxi drivers in check.
The answer to this problem is Uber.
According to their words, Uber is "the easiest way to get around at the tap of a button". It lets you conveniently request a driver from your mobile phone right to your preferred location. It's almost like a taxi, minus shitty and overpriced services.
In the app you can view the exact location of your driver, how long it will take him to get to you (and then to your desired location) the price estimate and more.
Because of Uber's strict policy, drivers are motivated to provide you with excellent services otherwise a negative review might get their account deactivated and they can no longer earn money with Uber.
No more crazy and dangerous drivers, a smell of cigarettes and a dirty interior. Sometimes you might even be offered free drinks and snacks to make your ride more enjoyable. That's how powerful the reputation system is.
Read more about Uber.
Quick setup
Go to Uber and create a new account. You have to type in your valid credit or debit card details. They will automatically charge you when you use the service, so you don't have to carry any cash with you.
Be sure the field "PROMO CODE" says "uber-mdianue" to get a free ride (I'll get it too).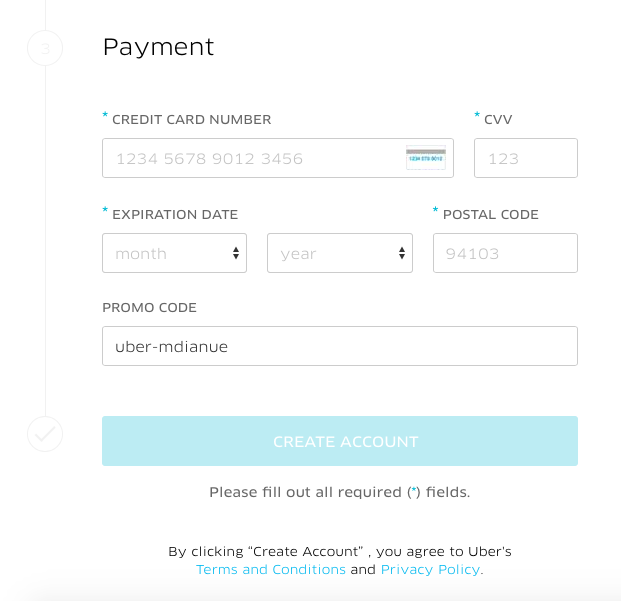 Take a ride
Before you proceed, please make sure Uber operates in your city.
1) Download the mobile app for your phone first. If you've opened the previous link on your phone, you probably have already downloaded it.
2) Open the app and set your pick up location. You can either use the search bar on top or just move the map to your desired location.
Once you're done tap "SET PICKUP LOCATION".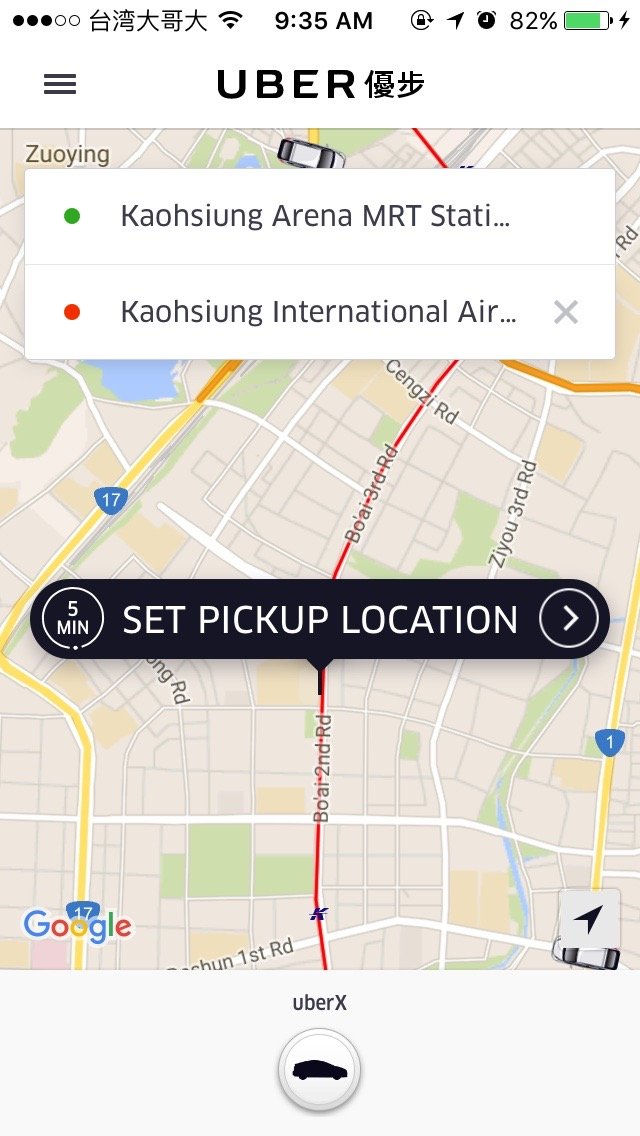 3) Confirm your location on the next page, request a driver and just wait until he confirms and picks you up.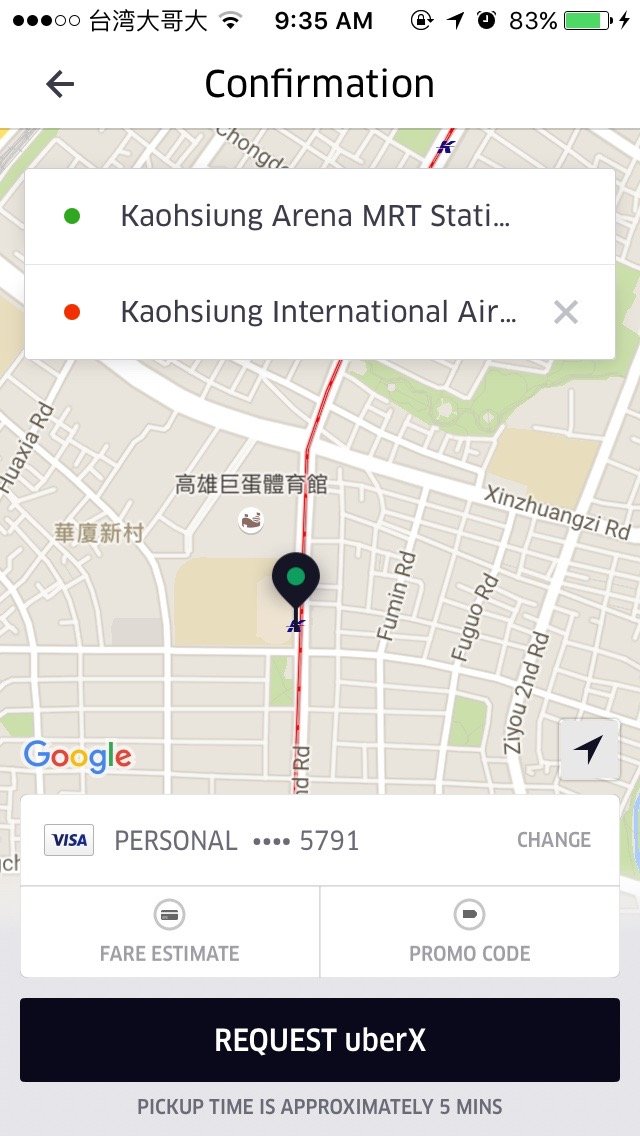 If you haven't used the promo code to get a free ride yet, be sure to type it in the "PROMO CODE" field here.
The code is: uber-mdianue
You can also see how long it's gonna take for the driver to pick you up, and if you click on "FARE ESTIMATE" it will take you to a new screen with approximate prices for your journey.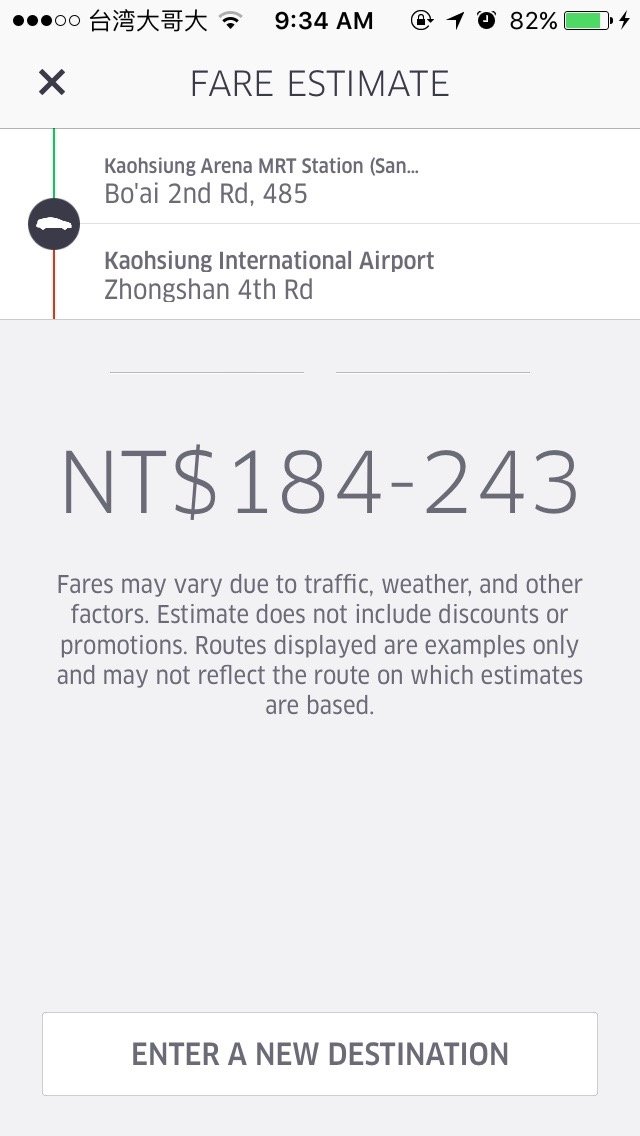 A limited time offer
If you've taken a ride with Uber before and you will be in Taiwan from April 1st to April 4th, you can get 5x 20% off (up to NT$500) of your journey in Pingtung area. It's a great chance to get to Kenting for the Spring Break on the Beach.
Just use the promo code while requesting the ride: SpringKH
Found this valuable?
Please consider supporting us. Thank you!
Support us