flights
12 Do's and Don'ts: Flying With Wizz Air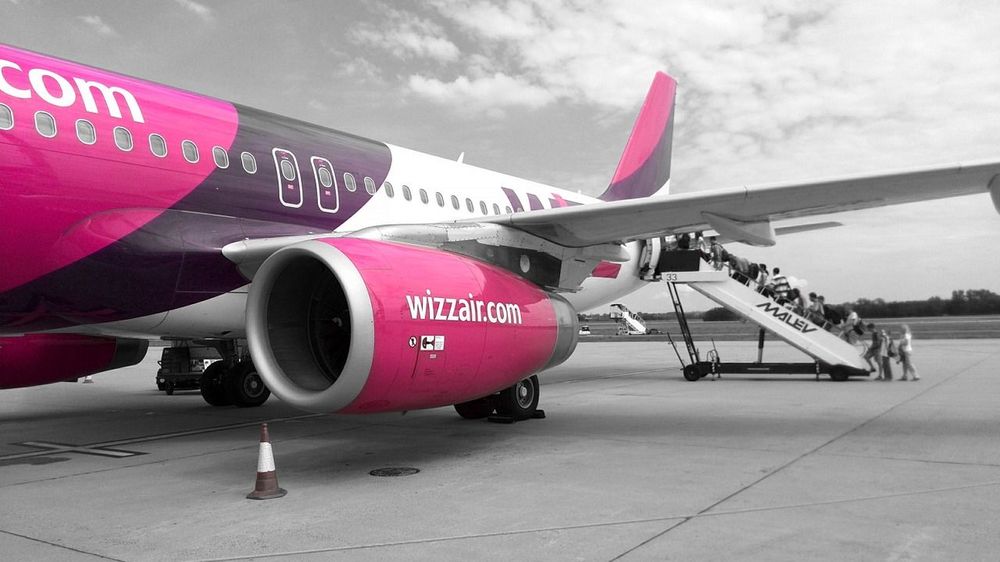 I read a lot of negative (and few positive as well) reviews on Hungarian low-cost airline Wizz Air before getting ready for my Eurotrip this August. In general, you shouldn't believe everything that goes on the internet, especially when it comes to anonymous reviews from random strangers.
Sure, I was also little worried reading how Wizz Air sucks and how arrogant is their communication with passengers, but after all, it wasn't that bad experience.
There are few things you should know in advance though to make your flight as pleasant as possible.
#1 "Never fly with Wizz Air. If you do, never fly with Wizz Air without paying for extra legroom."
I'm kidding, Wizz Air is quite good if you want to travel cheaply, and you don't care about the quality of services you get (if you get any at all). But if your flight takes more than 2 hours and/or you're tall you better get their WIZZ XXLong Extra legroom otherwise be prepared for the most inconvenient flight ever.
You'll be seated in one of two rows next to emergency exits near the wings. Few rules apply if you're to be seated next to a window. You have to be at least 18 years old and have to speak basic English so you can help others in case of emergency.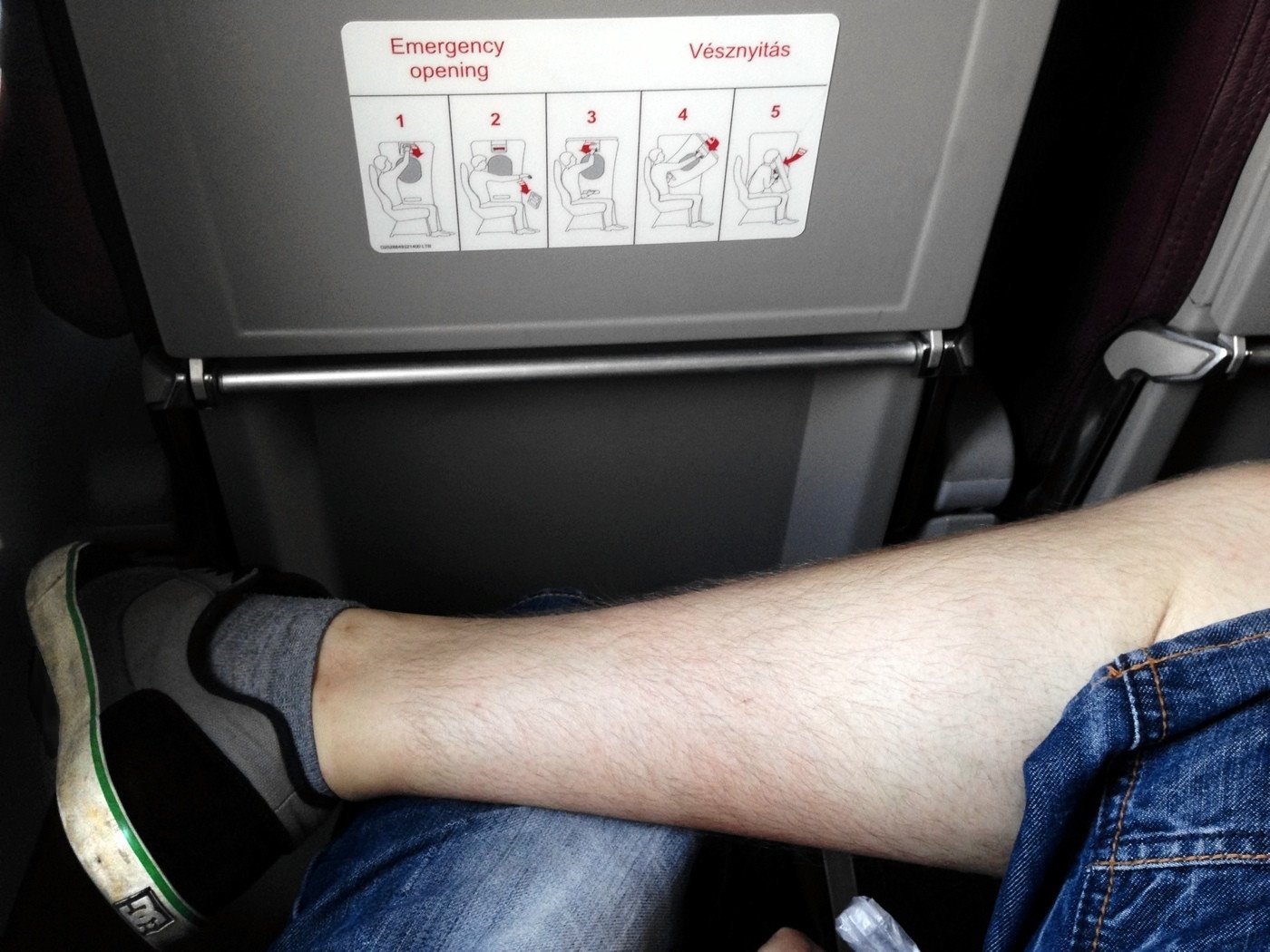 The service costs around 10 euros upwards depending on the flight time. As a bonus, you'll get a priority boarding for free. Just be sure to go to the front of the queue at the gate once priority boarding is announced.
#2 Board as the last one
If you don't want to spend that extra money on premium services, it's always a good idea to board among last passengers. Wizz Air never offers you a particular seat while doing check-in, so passengers sit wherever they want. What they usually don't realize that sooner they board, the worst seat they'll get because they have to move further to the window. If you board later the chances are there's free aisle seat waiting for you so you can stretch your legs.
#3 Ask for Extra Legroom seat in particular circumstances
When you depart from a less educated country where people's English ability is next to zero, the chances are you can sit in the extra legroom row without paying a dime. Pay attention to an unoccupied space around the area and if it's free, just tell the flight attendant standing there that you'll be more than happy to help passengers in case of an emergency. You'll most likely get the seat because it's hard to find English speaking passengers on such flight. And they seem to enforce the rule very strictly.
#4 Bring along the smallest cabin baggage possible
You're probably accustomed to getting a huge bag with wheels on board completely free, but this is not going to happen with Wizz Air. Their cabin baggage size allowance is ridiculously strict so as long as you don't move permanently to another country you should get the smallest bag possible and pack it like a pro.
The airport staff can get nasty if your bag is just millimeters bigger than their checking box. Although we've never experienced it, they do random checkups at the gate, and if you exceed the size limit, you'll have to pay around 60 euros. If you refuse to do so either, you or your bag will not be allowed on board. For further information check their baggage allowance policy.
#5 Refrain from looking for a seat for too long
There's not much to say about it. Wizz Air goes back and forth the destination pretty quickly and making a big deal of looking for a perfect seat can result in getting yelled at by nervous flight attendants. They want to set you down and take off as quick as possible.
#6 Don't follow baggage rules once on board
One of Wizz Air's ridiculous rule is to put your small cabin bag under the seat in front of you, so you don't occupy space for those that have paid extra for their large cabin bag. There's so much space in the overhead compartment so just put your bag above as everybody else does and pretend like nothing happened.
#7 Bring some disinfectant with you
I'd say seat handles, tray tables and everything that comes in contact with passengers are dirty in every single airplane of every single airline, but Wizz Air brings the word "dirty" to a whole new level as they never seem to clean anything. Having a disinfectant liquid with you and using it regularly before eating or after the toilet is worth the extra effort.
#7 Take your own food and drinks on board
As you might already know buying meals or beverages on board of low-cost airlines is very expensive. Wizz Air is no exception so if you don't want to spend an enormous amount of money be sure to bring your own food (especially if you're a vegetarian/vegan). The only limitation is you have to fit it in your bag.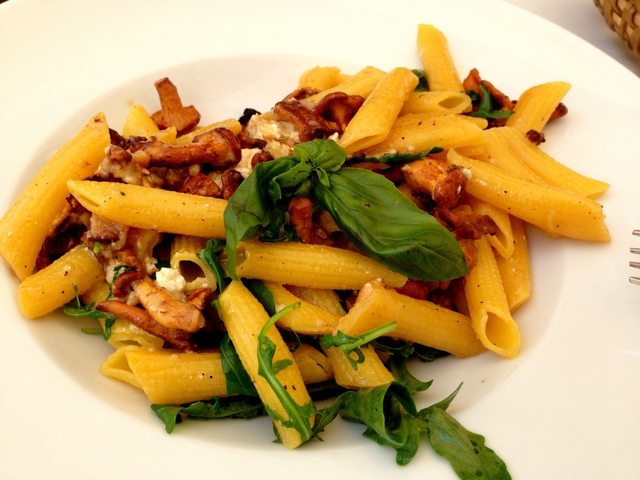 I remember flying from London Stansted back to Bratislava and my mom prepared two huge burgers for each of us. We stuffed it into our winter jackets, and security guy didn't even blink an eye.
It's little tricky with drinks, though because most of the time you're only allowed to get up to 100ml of liquids through the security. But you are allowed to buy drinks in a post-security area, and usually, it's less expensive than on board.
But if you want to buy their overpriced beer and shitty sandwich check out their discount combos. For example, one can of small beer costs 3 euros, but when you get two, it costs 5 euros total. If they "accidentally forget" to give you the discount, just tell them or ask beforehand.
#9 Pay the exact price or have some coins ready
It doesn't matter whether you buy a beer or fragrance, be sure to have the exact amount or at least a small change on you. Other passengers usually pay with bank notes and if you sit in the middle of the plane you're often served as last. By the time flight attendants get to you, they're short on coins so getting your change back might not be possible and you'll have to pay with your card (fees may apply, but I'm not 100% sure). The good thing is you're always allowed to pay with euros and local currency of the departing country. You can even mix it together, but don't expect to get a good bargain on the currency exchange.
#10 Don't allow anyone to touch your belongings
This rule especially applies to the flight attendants rather than passengers. Most of them simply don't care about your personal stuff, and they will handle it accordingly.
I remember flying from Skopje. There was this Arabian guy which they treated like shit before, but what stuck in my mind is when we were about to take off, and one of the female flight attendants grabbed his purse trying to put it in the overhead bin. She didn't even check whether the bag was closed so of course, all the stuff including his cell phone dropped on the ground. She quickly put it inside, returned the broken phone to him, said the most emotionless sorry you ever heard and didn't give a flying shit about him anymore. You would expect at least free meal as an apology, but not on Wizz Air flight.
11. Never call their customer support
Do you feel anxious while making calls to the government employees? Wizz Air's customer support is even worse than that. Unless you have a lot of free time, don't want your problem being solved, want to get yelled at and want to pay shit tons of money for your phone bills, never bother to call them. It's useless.
12. Get premium services for frequent flyers
If you're certain you will fly with Wizz Air in the future, you should think about getting their premium stuff. There are two extras which give you two different benefits:
Wizz Discount Club - being a member of this club is a must have for any traveler that will fly Wizz Air at least four times a year or will travel with a whole family or friends. You and your companions are entitled to 10 euros discount each on almost every flight that costs more than 12.50 euros. The annual fee is 29.99 euros so you can save a lot of money if you fly regularly.
Wizz Privilege Pass - this premium service gives you the convenience of priority boarding as well as increases maximum cabin baggage size allowance. You no longer have to worry about getting bothered by usually not very pleasant airport staff.
Bonus: Fake your priority boarding pass (at your own risk!!!)
Most of the time airport stuff at the gate never scan your priority boarding pass to see whether it's fake or real. You can create your pass based on the current boarding pass, print it and have both of them ready. When you see that people in a priority lane in front of you aren't scanned, chances are you won't be either. In case their boarding pass gets scanned just return to a regular lane and present yourself with the real pass. Enjoy!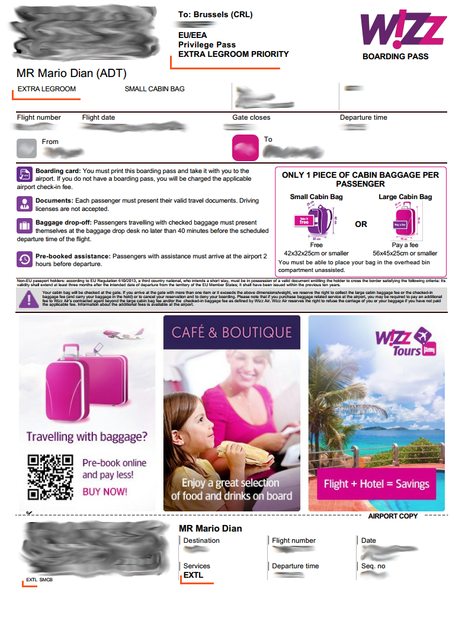 Found this valuable?
Please consider supporting us. Thank you!
Support us