I'm an anarchist, Bitcoin enthusiast, and a hacker.
Not a "computer hacker" (though I've been involved in IT security as a teen), but "the system" one instead.
Every time I stumble upon a new service, environment or anything that has human nature involved (which is a failure by definition) I'm not entirely happy if I can't game it.
Also, I've become retired in my late 20's when I realized that trading time for money is dumb.
How it all started
The obsession with finding ways to fuck with the system started since the very young age.
I was always interested in disassembling things that I got as gifts just to find out how they work and possibly making it work more efficiently than intended.
Years later, it was 2012 I think, my hatred towards governments and society reached the point where I knew I had to get off the system.
By using loopholes in laws, as well as great technologies such as Bitcoin and others, I'm truly able to enjoy my freedom without distractions of the daily life.
When my life changed
Once I realized that "the system" has more to take than to offer, I started looking for ways to part with it.
After a lot of planning and hesitation, I quit my IT job in the largest bank in Slovakia, "redeemed" as much money the government stole from me as I possibly could and moved to Taiwan.
Because I don't hold a resident status in any country (though Slovak bureaucrats think otherwise), I'm forced to travel every 3 months in and out of Taiwan. This obviously costs a lot of money. Or so it seems.
As a result, I dived into travel hacking to keep my travel expenses as low as possible.
How to get $40 off of your first travel on Airbnb (instead of $20)
Also, being jobless and possibly running out of savings has motivated me to look for alternative ways to support myself without investing too much time.
I absolutely love East Asia and my Bitcoin-related investments among other things allow me to live here indefinitely.
As one of my friends says - "Living the dream, man."
How my site will help you
I acknowledge there were many people that contributed in shaping me into who I am and helped me in one way or another to get where I am.
I feel incredibly thankful for the life I live, and now it's time to share my knowledge.
Subscribe to my newsletter to get access to my exclusive content + claim your FREE e-book.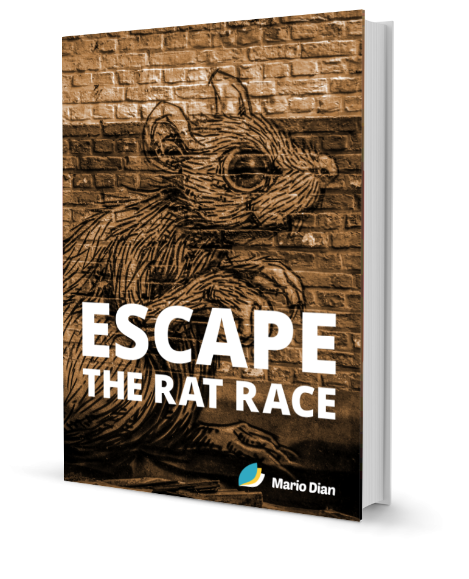 On this website, you'll find useful information that will hopefully make your life easier and freer from societal norms.
I will give you tips on how to travel cheaply, how to invest and create passive incomes, how to get government parasites out of your life and so on.
I'll also show you all kinds of system hacks that I've stumbled upon.
From time to time, I will rant about shit that makes me go nuts, and I'll share my thoughts on life and perhaps some of my stories too.
My goal is to show you that you don't have to live your life according to the expectations of others.
Oh and I swear a lot so if you don't like it, well fuck you :)
I love
I was once a very grumpy person that disliked almost everything and everyone. This has changed over the past years so here's the list of things I like in no particular order:
my lovely girlfriend
freedom (capitalism)
drinking tea (all kinds of types and flavors)
playing guitar and ukulele
dogs and animals in general
boobs
European BEER (actually I already quit drinking)
Asian vegetarian food
mountain biking and cycling in general
bryndzove halusky (potato dumplings with sheep cheese and bacon)
sleep
spring
sunset and staring at the night sky
Apple products
I don't like
governments, states, monarchies and all other parasitic organizations living off of someone else money
spiders, mosquitos, and wasps
stupid, fake and obedient people
air pollution
"authorities" and when someone tells me what to do - nobody fucking tell me what to do
snow and winter shoes
night clubs and dancing places
Places I've traveled
Austria, Belgium, China, Czech Republic, Denmark, England, Germany, Greece, Hong Kong, Italy, Macau, Macedonia, Malaysia, the Philippines, Poland, San Marino, Scotland, Singapore, South Africa, South Korea, Sweden, Switzerland, Taiwan, Thailand
If you find my blog helpful feel free to support me.