Below is the list of free apps I use for my travels. I also include links to paid versions because I prefer to use those over free ones.
City Maps 2Go
This is my number one app especially when I travel for a very short time. With City Maps 2Go I don't need to buy a local SIM card and mobile data because it lets me download offline maps for free. You can also save interesting places on a map and categorize it for easy use.
If you like to plan in advance and don't mind touristy places, City Maps 2Go will show you the list of attractions, restaurants in the area and possibly offer you paid trips to take.
Google Maps
If getting a local SIM card with the Internet is not an issue, Google Maps offer better features than City Maps 2Go. It shows you real-time traffic information, public transport info and millions of places to eat, visit, shop, etc.
It's also perfect for those that can't read the map well because it features GPS navigation. You simply can't get lost with Google Maps (though it happened to me few times before lol).
Depending on which country you travel to, you may be able to download an offline map. From my experience, it's not yet available in most countries.
WiFi Map
I only stumbled upon this app recently, but it already saved my ass. On my last visa run to Hong Kong, I didn't have any local SIM card, but I needed to communicate with my friends that were already in the hotel.
WiFi Map (I use the pro version) gave me a huge list of wireless networks and corresponding passwords so I could connect to random protected WiFis. It's a community-based app, and therefore, most of the networks seem to be updated.
Keep in mind that you need to preload the data while having access to the Internet. Just open the map with your desired location and wait a little.
Google Translate
If you are like me, and you don't give a fuck about foreign languages, this app will save your day. Google recently introduced offline translations as well as live OCR (Optical Character Recognition) reader.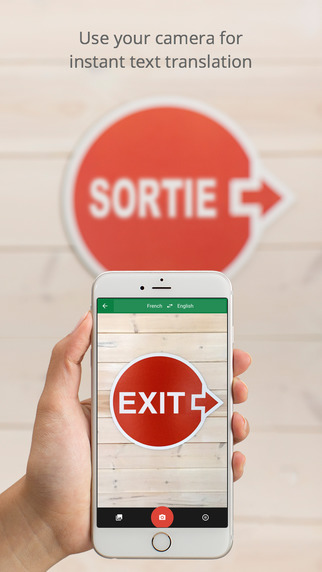 I mostly use it to read Chinese menus. I have a hard time eating bones, fats, connecting tissues, cartilages and all kinds of shit Taiwanese dishes include, so this app saves me from starving to death.
Though the translation isn't the best (especially for Chinese) it will give you a good idea. I'd still suggest learning some basic Chinese phrases if you come to Taiwan.
Foursquare
Because I'm picky about my food I rarely just randomly walk into an unknown restaurant (unless it says "Vegetarian"). Foursquare solves this problem for me. It shows me reviews and pictures from local experts and travelers that let me decide whether a particular restaurant has dishes I'm willing to eat.
You can also use it to look for bars or just interesting places to visit. It requires the Internet connection.
Yelp
Yelp is similar to the above but much more popular in the US and a few different countries. I always check both apps to make sure I won't miss on a cool place to eat.
Hotel Tonight
Have you ever found yourself in a foreign country without any accommodation? It may be a little bit stressful, especially if you're in Europe where prices of hotels are ridiculous. HotelTonight solves it by finding last-minute deals for you.
They will often feature nice rooms in 4-5 stars hotels for 50% off and more if that's what you fancy. Available mostly for Europe and America.
HotelQuickly
This app is similar to HotelTonight, but they operate in Asia and Australia instead.
Using it in most parts of Asia probably doesn't make much sense, though. Cheaper hotels will usually give you best deals on the spot after a little bit of haggling. I still check it whenever I feel like staying in a fancy hotel.
Couchsurfing
If you're broke as shit, or you just don't like to pay much for traveling, Couchsurfing allows you to find free accommodation. It has a catch, though - you won't be getting any service and you will often sleep on a couch or worse.
Local hosts offer their couches in exchange for an opportunity to meet other travelers. Just don't forget to bring your host a gift, or at least cook for them. Don't be this cheap asshole that no one wants to host again.
Meetup
If you feel like you ran out of things to see and do Meetup will help you find local events based on your interests. It's an excellent way to meet interesting people and make new friends.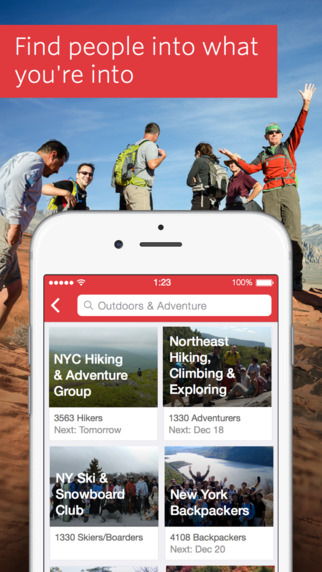 I use meetup every time I travel alone. Especially if I can't meet new people different ways. My friends also organize events here in Kaohsiung that I attend regularly.
GateGuru
Because of my visa runs, I have to flight frequently. Keeping track of those flights is very crucial for me. If I fail to leave Taiwan before my visa-exempt stay expires, I'll be in a very deep shit.
GateGuru sends me notifications about my upcoming flights, lets me manage them and gives me all the flight information real time.
You can also view airport maps, amenities and get tips from other travelers.
LoungeBuddy
Everyone hates long flyovers. It's not fun to be stuck at the airport for hours, especially with thousands of other bored, angry and frustrated travelers. If budget is not an issue, it makes a lot of sense to pay extra for a quiet place to take a rest.
LoungeBuddy lets you find lounges for your particular trip. You can view photos, amenities, and reviews which help you decide whether it's worth to pay the extra. It supports Apple Pay or major credit cards to create a booking.
Bonus Tip
Using apps with location services turned on will drain your battery much faster. Consider using a portable battery to make sure you never run out of power. I ran out of battery once and it was no fun finding my way back to the hotel.
What are your most favorite apps when you travel? Let me know in the comments below.