I arrived in Hong Kong little late, because I missed my ferry from Macau. I didn't have any money on my Octopus card, so I decided to walk instead of looking for the closest 7-11 to top it up.
A distance from HK Ferry Terminal to JJ Hotel isn't exactly short but I didn't feel like it took that much either. I made it there around midnight so I could still get "little" drunk with my friends.
The hotel is located in what looks like a residential building. Security guards will guide you to the 9th floor where the reception of the hotel is located. The friendly staff has let me call my friends because they couldn't hear me texting them (already halfway through the bottle of Absinth). The room itself was on the 10th floor.
Hotel Room
Upon walking to the room I was surprised by how spacious it was for Hong Kong. Our room had fairly big bathroom with shower, desk and chair, TV, 2 complimentary bottle of waters per day, and 2 "European" sized beds. In case you don't know, beds in Asia are usually ~20cm smaller than those in Europe so this was definitely a plus.
There's a plenty room for your big ass luggage and there was definitely enough space for 4 us enjoying the Absinth.
The thing that immediately caught my attention was a transparent glass surrounding the bathroom. The one that you're able to find in love motels around Asia.
You can use shades however so no need to worry about "accidentally" seeing your friend naked.
The free Wi-Fi is quite fast during off-peak hours. However during peak hours, it gets little slow. In that case, I'd recommend you to try any of their locked networks with password "jjhotel168168".
The room itself was very bright and clean and AC worked well, so I can't complain. The only thing that was quite bothersome was the inability to open the window. Imagine you have 2 drunk sweaty Europeans sleeping in one room. It needed some time to clear the air with the AC...
As with almost any building in East Asia, the rooftop is accessible and is smoking friendly. The view isn't the most amazing because this building is one of the smaller in Hong Kong, but it's interesting enough if it's your first time in this concrete jungle.
I'd definitely recommend booking a room in JJ Hotel, especially for the price. If I remember correctly we paid around $90 per 2 nights. That's very cheap given the location and size of the room.
Where to Eat
JJ hotel is very centrally located with tons of options to eat. There is Yoshinoya and a very nice Turkish Restaurant right beside the building. If you decide to pay a visit there, make sure to try their lentil soup. It's absolutely amazing!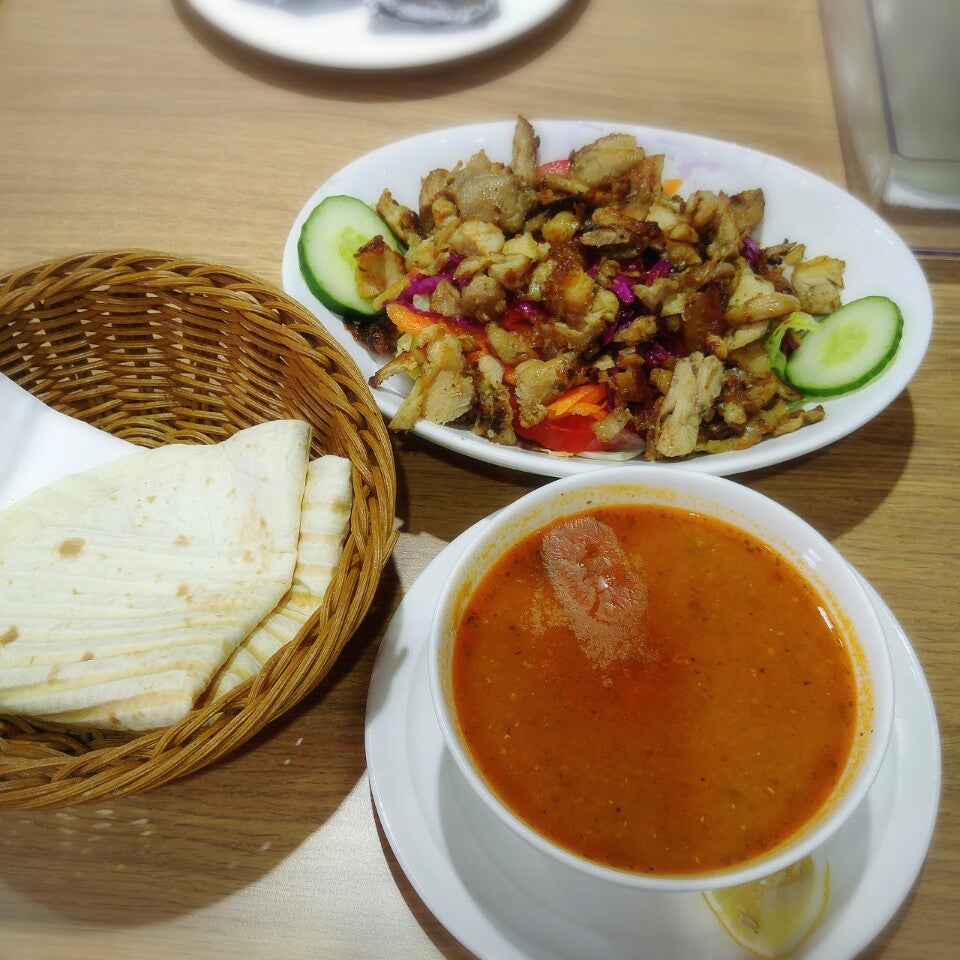 If you feel like getting some snacks or beer there's a grocery store (Wellcome) in the basement, or a convenience store (7-11) opened 24/7 just across the street.
The area nearby is also full of Cantonese restaurants. If you feel like getting some cheap fast food, McDonalds is 3 minutes walk from the hotel, or you can go to Mos Burger if you're looking for something little more healthy.
Just walk around the area and I'm pretty sure you'll be able to find your favorite place to eat.
Transportation
JJ Hotel is relatively easy to find and is very close to different types of public transportation.
MTR
The closest MTR (subway) station is Wan Chai. It's less than 10 minutes walk and it's especially convenient if you arrive in Hong Kong by ferry or the airport train. Either way, your departure station is Central (blue line) and it only takes 2 stations to get to JJ Hotel.
You can also take MTR to cross the sea to the Hong Kong peninsula. However, I prefer to take a ferry from Wan Chai Pier instead which is cheaper and more fun.
Bus
There are numerous bus stops at Wan Chai Road right beside the hotel. They will mostly take you around the island. If you're taking a bus from the airport you can hop on A11 and get off at "Stewart Road; Hennessy Road" which is less than 5 minutes walk from JJ.
Tram
Hong Kong is, as far as I know, the only country to have double-decker trams in the world. This is a very cheap option to travel across the island. For the flat fee of HK$2.30, you can use the service one way regardless of the distance. The closest tram station to the hotel is "Fleming Road" and it's just a few minutes walk.
Location